Dietary fiber-rich food supplement flavone bar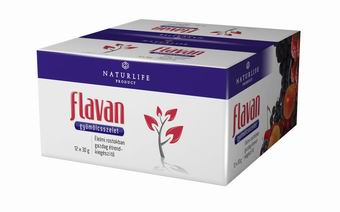 NOTICE: the product's raw fruit material contains polyphenols and flavonoids, which have antioxidant effects and are therefore essential parts of our daily dietary needs.
The fruit bar has a high amount of fiber and may play an important role in daily fiber intake.
Fiber is usually consumed because of its beneficial effects on the gastrointestinal tract and the metabolism.
INGREDIENTS: dried fruits (apples, plums, pears, grapes), fruit extracts (red grapes, cherry, raspberry, black currant, blackberry)
Recommended use: for children,
1 slice a day for adults.
Higher level of consumption is not recommended,
and cannot replace a balanced diet!
ACTIVE INGREDIENTS IN 30 GRAMS:
Total polyphenol content: 480 mg
Fiber Content: 3.3 g
PRESENTATION: 12 x 30 g (wind)
OÉTI n. no.: 5531 / 2009