Our company's products use nature's perfectly created treasures and present them in capsule form. Their active ingredients strengthen each component's effectiveness and are suitable for people of the twenty-first century.
While maintaining the original condition of these precious ingredients we use the most modern tools of science to present them in bottle or capsule form in order to ensure that these agents are easily accessed by our customers. We closely monitor the path of our products' ingredients from the farm to the packaging phase. We select and process the plants that have favorable effects in our ISO certified factory and make sure they meet the most stringent quality requirements.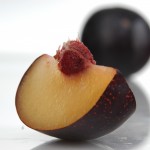 Humans move ever further away from unspoiled nature, and are increasingly being bombarded with the negative effects of modern civilization.
As with all rapid development, here too we pay a serious price for our actions.
The human body has difficulty defending itself from the harm of pollution, and our constant rush for achieving our goals takes its toll on our health.
In addition, more and more foods contain artificial additives, while the natural and beneficial nutrients are utilized less and less.
Our nutritional foods are often "enhanced" by genetic modification, coloring and the addition of preservatives before they reach our kitchen table.
Our bodies have to fight substances that are harmful to our health and need the replenishment of beneficial vitamins, minerals and trace elements from natural sources. This is done in most of the diet supplements are suitable as a concentrated, controlled form of organization include the healthy functioning of essential nutrients. Dietary supplements are the most suitable for this task because they provide these essential nutrients in controlled and concentrated form.
If you are wondering what kind food supplements are required to keep ourselves and loved ones healthy let me guide you through our site!
If you really want to know let me navigate you through it on our page!
If you are convinced, we welcome your as a part of our broad family!
Ask your doctor or pharmacist about the consumption of our products.